Boss Hog & Javelina Bumpers
Boss Hog Front Bumper $785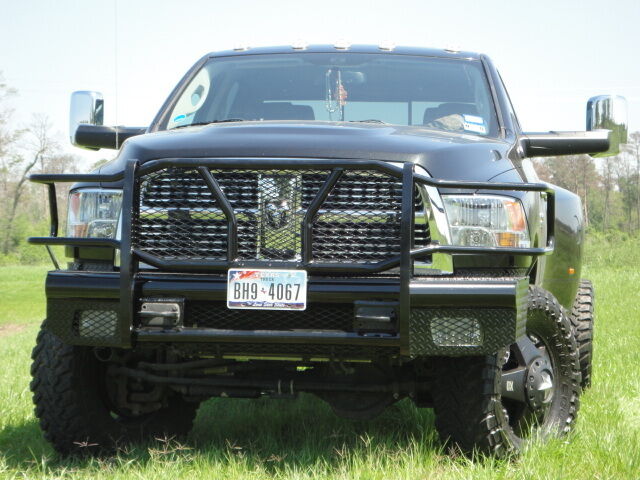 Javelina Front Bumper $685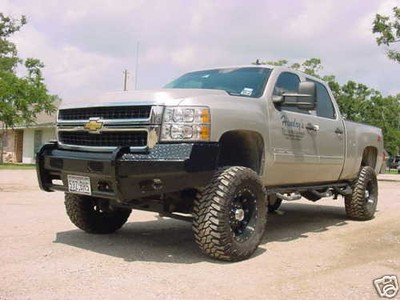 Boss Hog Rear Bumper $400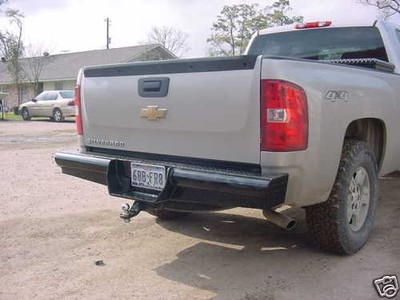 Quantity Discounts Starting @ 5 or More Pieces.
If you are looking for a heavy duty bumper to look good on the road & use hard core off the road, you have come to the right place. Boss Hog Front Bumpers are a great way to protect your front end on a budget. They are built out of pipe to match the contoured lines on the vehicle. They have the grille guard section up top to protect the grille & headlights. They are finished in black powder coat. Extra features can be added, but are custom built & usually require a lead time of 4 - 6 weeks. Most vehicles accomadate the factory fog lights & tow hooks, but some do not. We also have other makes & models available, than what is pictured. Call us for details.
Javelina Bumpers are a lighter sleeker way to protect the front of your truck. This is a lighter duty bumper than most replacements, but heavier than the factory front bumper. These bumpers do not come with instructions, nuts, or bolts. Some models also use some of the factory bumper bracketry to install with. All applications will handle factory fog lights, & tow hooks except for the 94-02 Dodge Trucks.
Neither Boss Hog or Javelina bumpers come with instructions, nuts, or bolts but if any bracketry is involved, they do come with it. There is no warranty on the fitment or finish on Boss Hog or Javelina Products.